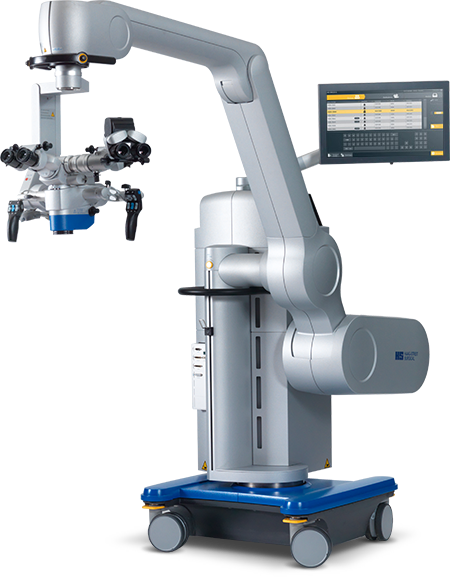 We've created something truly extraordinary.

See how you and the new HS 5-1000 work together.
It's like nothing you've seen before. Specifically designed for the unique demands of Neurosurgery, the new HS 5-1000 offers exceptional maneuverability, a rock solid foundation and more brilliant optics – thanks to an innovative illumination system that delivers full light penetration into even the deepest spaces with minimal heat transfer. Plus, Haag-Streit has joined forces with Sony to engineer the ultimate surgical experience—integrating the renowned Sony 3D video system with the HS 5-1000 for stunning 3D visualization.
It's clear. With every advance, we're taking surgical microscopy - and your practice – to whole new level.
"The optics on HS Hi-R 1000 are the best I have ever used. Additionally, it is extremely innovative as is apparent with the unique SensoServo Drive system which enable the user to move the scope with minimal effort, locks it in place immediately after moving, and avoids the need for balancing."

-Dr. Andrew Grande, Department of Neurosurgery, University of Minnesota